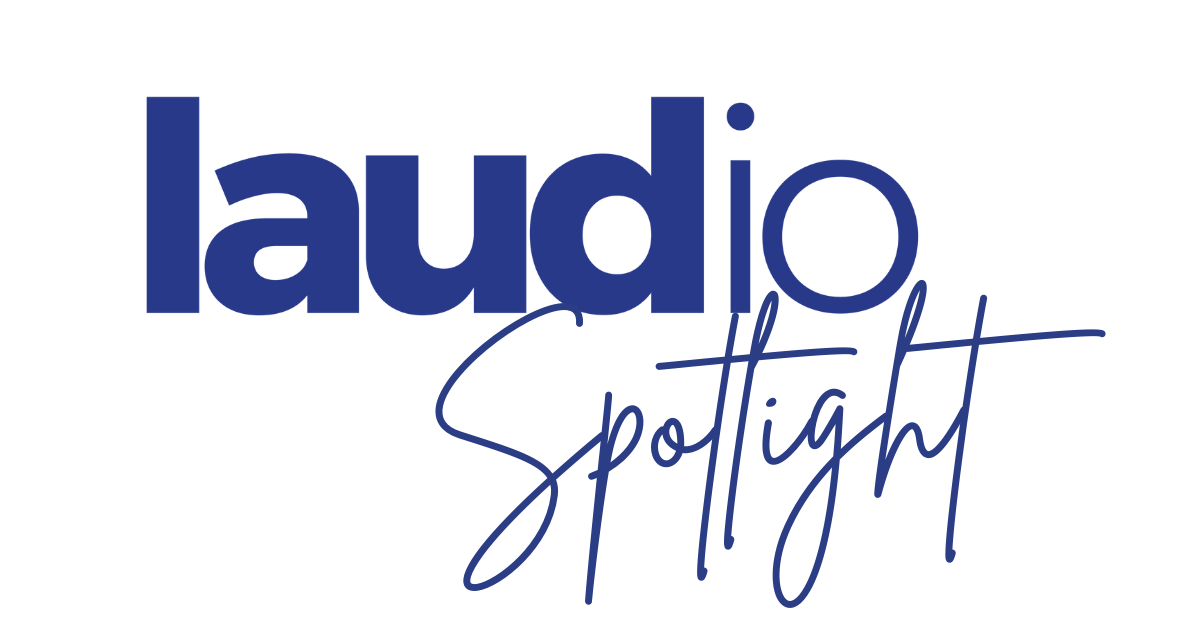 A Look back at 2022: Top 5 Lessons Learned from Innovative Healthcare Leaders
December 20th, 2:00-2:45 PM EST
Virtual Webinar
Join us as CJ Floros explores top 5 lessons learned, and the shift in how leading healthcare organizations are addressing workforce challenges - by establishing a roadmap that prioritizes your people, on the journey to excellence in care quality.
At a time when we are all looking to get immediate relief and impacts on our key workforce challenges the scope of these efforts are monumental in nature. How do we make these system wide shifts at a speed to get the intended impacts? That's where Brett Bergstrom will share how health systems like you are addressing this challenge.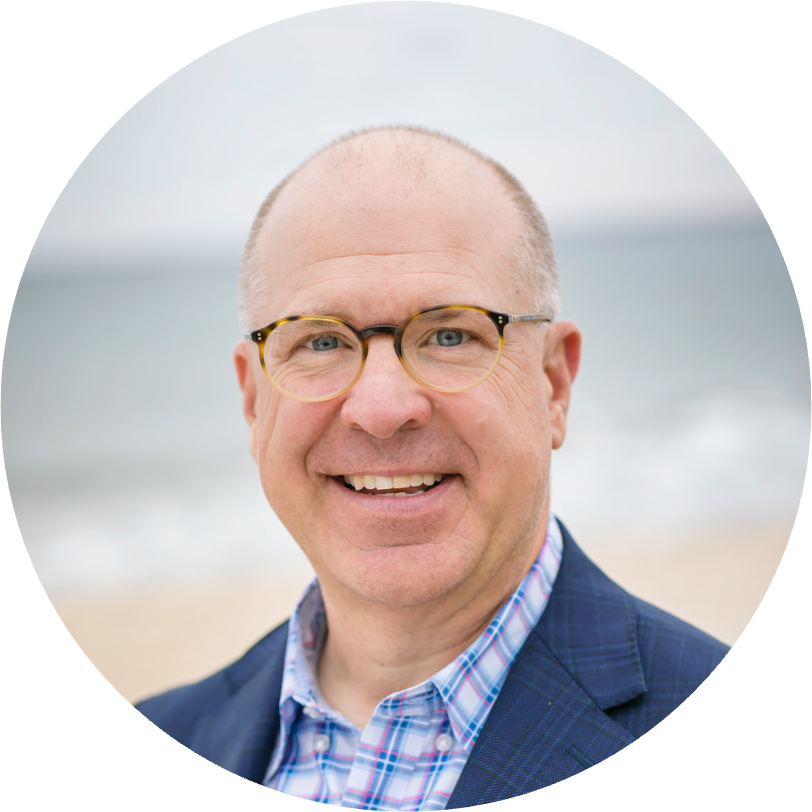 CJ Floros
Chief Operating Officer, Laudio
CJ Floros will begin by reflecting on top 2022 learnings and trends based on conversations with hundreds of system leaders.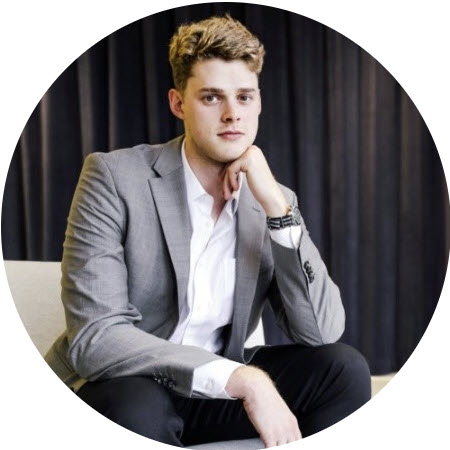 Brett Bergstrom
Product Manager, Laudio
Brett will share Laudio's system of action, already having an impact on clients like you.
Improve operations across people, quality and safety, and patient experience by:
Making system wide shifts at a speed to get the intended impacts
Creating a People Centric strategy across the entire system by shifting approaches to engage with team members, to drive sustainable change in employee retention and satisfaction.
Building real-time actionable data to efficiently empower leaders to drive daily impacts in finance, quality, productivity and retention.
Product highlights will include how these clients recently expanded to leverage Laudio's Quality and Safety & Patient Experience Capabilities:
System of Action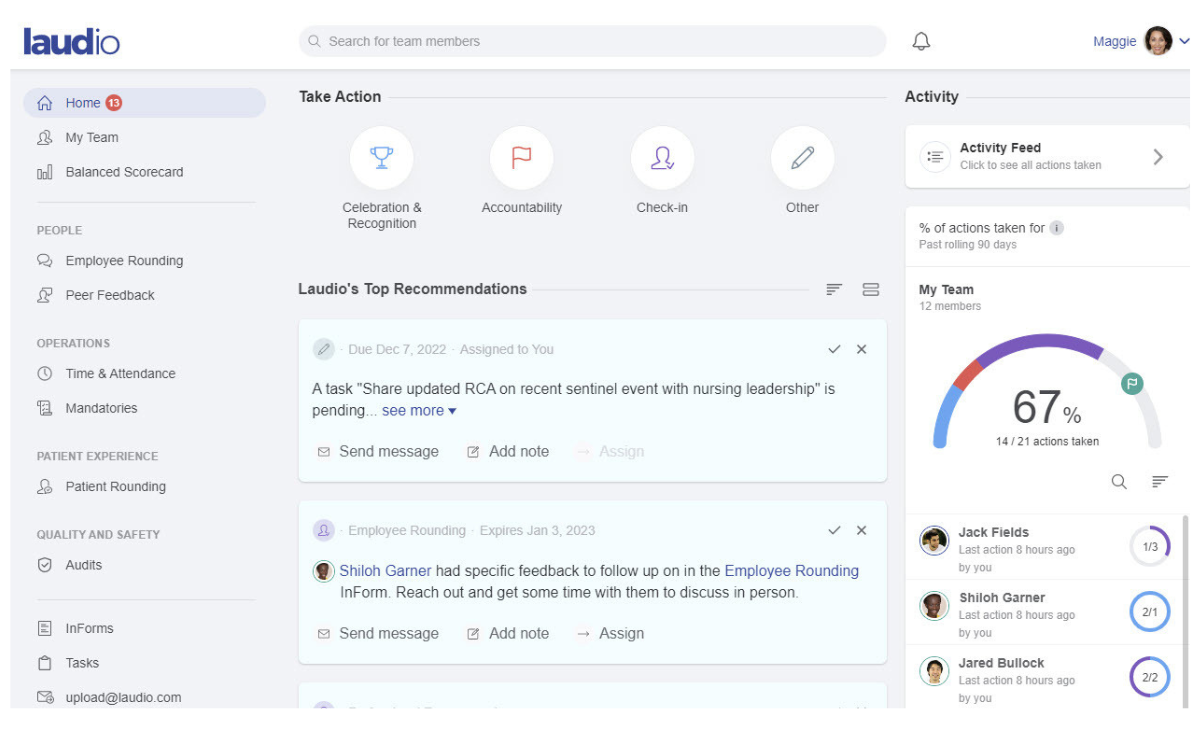 Utilize personalized insight-driven recommendations to meaningfully engage with your teams.
Audit Workflows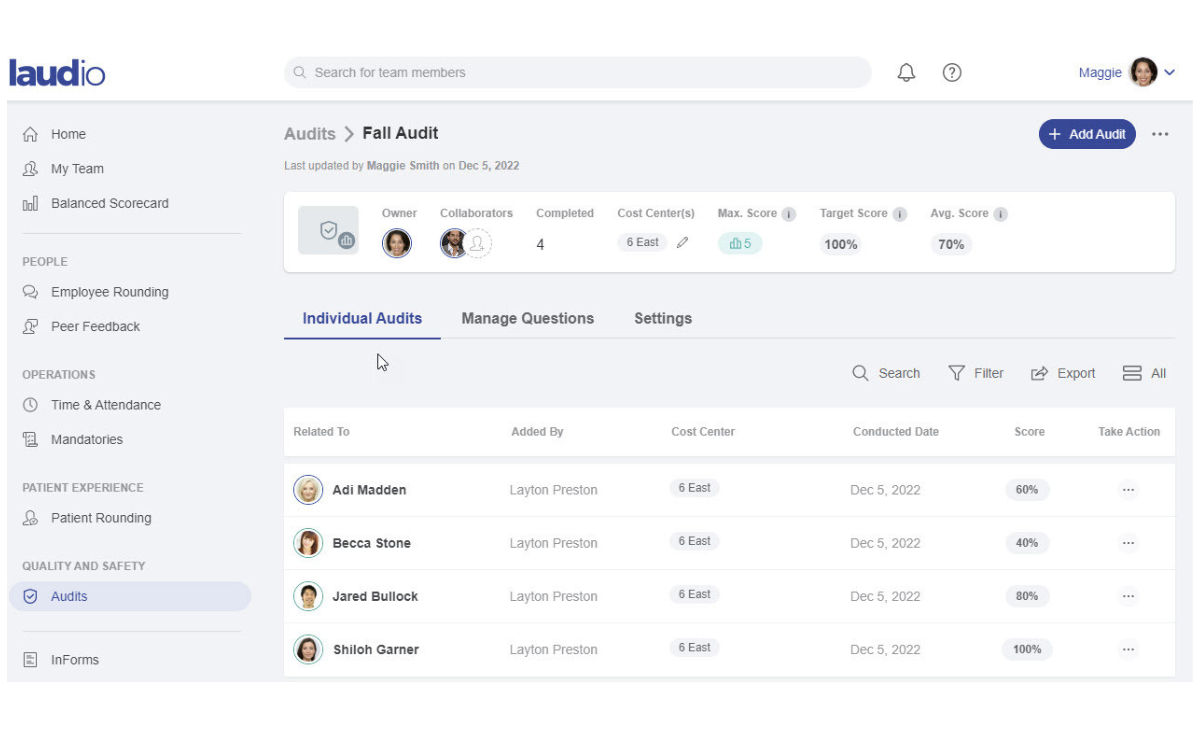 Incorporate the practice of audits into daily workflows to recognize, remediate, review and provide feedback on safety and quality best practices.
Patient Rounding Workflows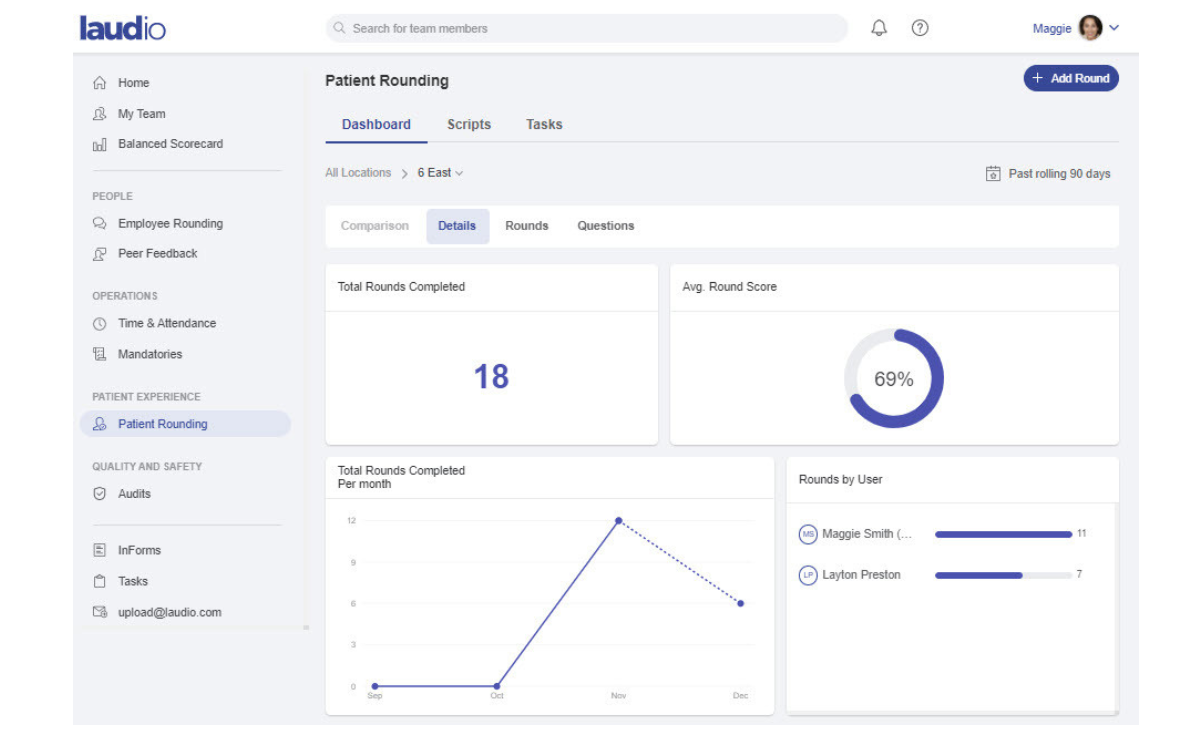 Leverage standard rounding practices to capture the data needed to identify opportunities for targeted performance improvements.
Laudio Expands Leadership Operations Platform at UNC Health and Renews with Boston Medical Center; Launches with Deaconess Health System and Kaleida Health
"When they all matter, every person we lose would be a devastating loss. My units have the lowest turnover in the hospital, and – when you look at the five biggest academic medical centers, BMC has the lowest current traveler load percentage-wise in the city."